We were required to jet wash the front drive, back patio and side of this house in Bolton. Also, we were asked to create three beds so the homeowners could plant flowers.
There was a huge amount of weed in the block paving joints, but our petrol pressure washer took care of it.
We created a bed which had a used exhaust and other material dumped there.
exhausting work!
The front lawn was covered in moss and the bed was covered in weeds.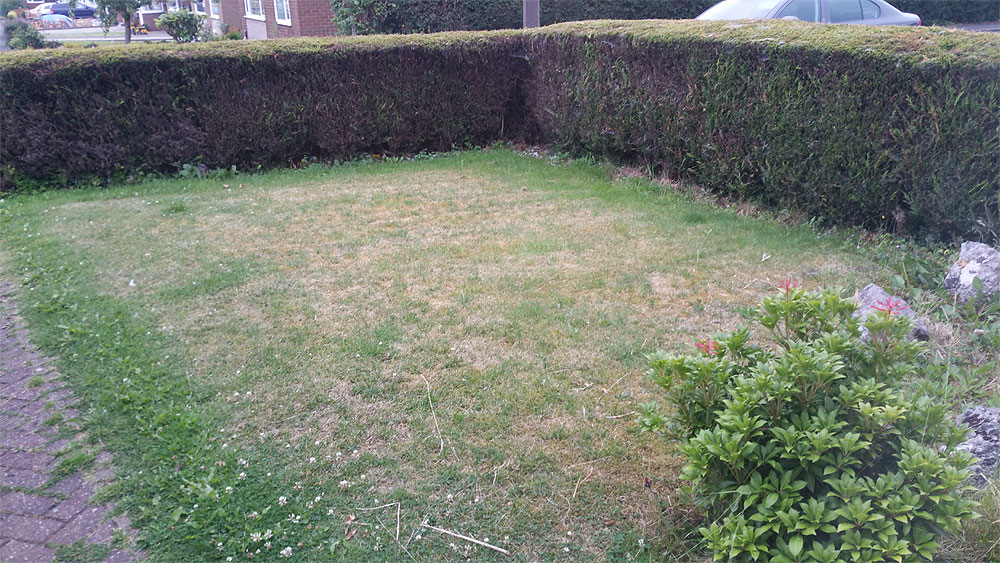 The front lawn was de-thatched, scarified then seeded. Rocks were moved from the existing bed and placed around the lawn and the bed was dug over ready for planting.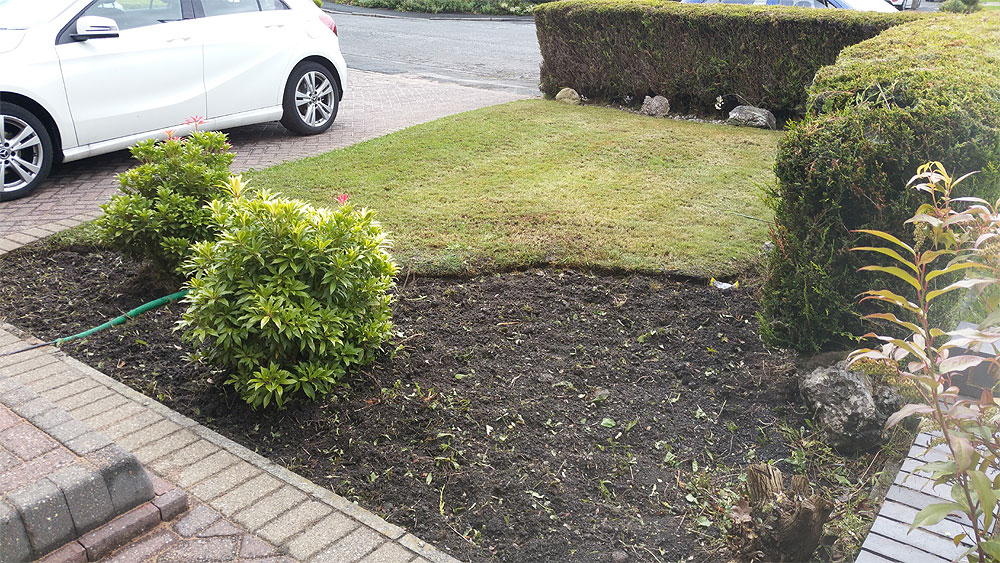 The bed at the back of the house was overgrown and full of weeds…
So, we weeded the area, dug it over and added top soil ready for planting…
The homeowner was pleased with the transformation.
If you live in Bolton and have a similar problem with your outside areas, please give us a call on 07572 544435. We'd be happy to provide a free, no obligation quote. Or fill out the form below…