Moss build up on a a lawn needs to be controlled to allow the grass to grow. If your lawn is spongy underfoot with a few wisps of grass, then it will definitely benefit from moss removal (de-thatching) and re-seeding with lawn seed.
We use de-thatching attachments on our Mantis Rotovator to do the job efficiently…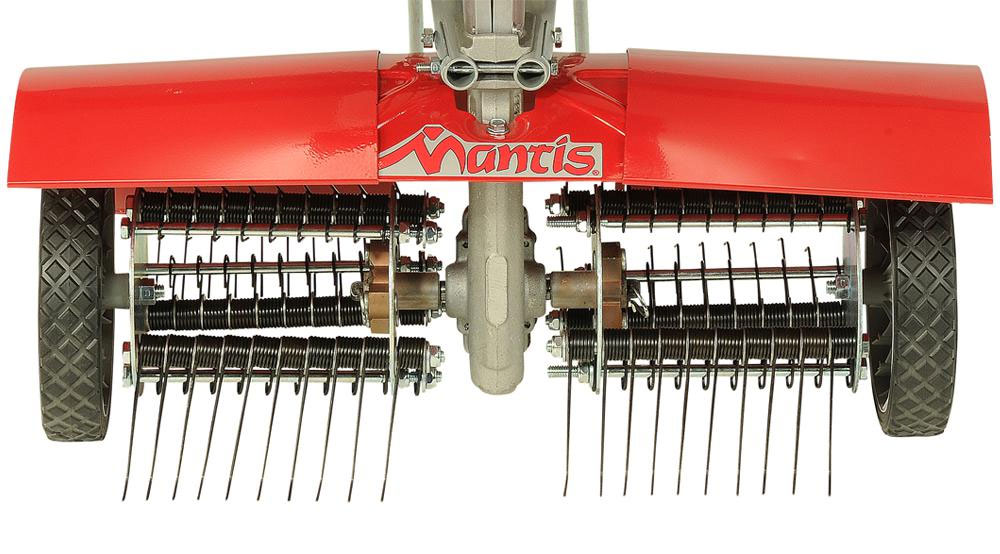 You'd be surprised at the amount of moss that can be removed this way…
We can also scarify your lawn to break up the compressed soil. Adding feed and grass seed helps your lawn to recover. Broad leaf weedkiller is used where dandelions etc. are a problem.
Please call 07572 544435 for a free, no obligation quote to bring your lawn back to life, or, fill out the form below…